helloladies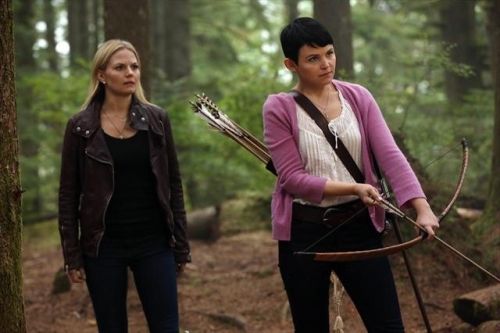 Once Upon a Time's first season brought us a wonderfully campy fantasy show with a cast full of all kinds of women. Its second season lost the thread a little bit, but Jodie and Clare were already hooked. Watch them tackle the show's second season, from beloved ships to skeevy pirates to the show's race problem.
( Clare has already jumped into season three, while Jodie's UK location as usual puts her woefully behind on the US show gossip. Expect blunt spoilers for season two and vaguer hints about season three. )
Here's hoping that
Once Upon a Time
starts being a little more cohesive and lady-centric come season three. Jodie is waiting for season three to come to her side of the Pond. Clare is watching season three Stateside on Sundays with increasing delight and incredulity.