helloladies posting in

ladybusiness
Sidetracks is a collaborative project featuring various essays, videos, reviews, or other Internet content that we want to share with each other. All past and current links for the Sidetracks project can be found in our Sidetracks tag.
---

➝ Teresa Frohock did a project to test whether people could tell whether the writer of a story was male or female.
The results were in a few weeks ago
, and surprise surprise, the main thing that's been uncovered is that we all bring biases to the table when deciding on what we read. We call make assumptions when deciding what to read. Surprise!
Female authors have been hiding their gender behind pseudonyms for over a century. Likewise, male authors who write romance or other genres with a predominately female readership are asked to disguise their gender. It may be another century before we can all come out of the closet and be judged by our prose, not our gender.
➝
Aidan posted a thoughtful call to action for himself
regarding how many women he plans to read in 2013. Almost immediately, his personal goal was read as an indictment to other people (read: men), with all the same tired arguments against reading deliberately:
"I guess I just never pay attention to the gender of the author when I decide what to read. It's not a factor for me."
"I think you're overthinking things, just read books that you want to read, don't let political correctness cloud that process too much."
"It doesn't even enter into my head what gender an author is…never has, never will…and certainly not enough to feel the need to seek out a particular gender and book…I read what I like, and what I think I might like."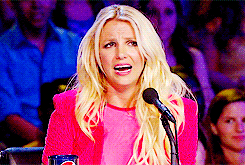 The sheer audacity of these arguments still shocks me — like these dudes think they're really being cutting edge and not folding to the PC police by miring themselves in probably what amounts to a comfortable bubble of male author (and probably white male author, at that). SPOILER, dudes: actually, you're just making yourself seem really ignorant and unwilling to be pried away from the comforting circle of words written by people who reflect your privileged worldview. Also, I really could give less than five thousand fucks how many women you have in your best of list for the year.You may as well say "I have women friends!" and go for a complete gender discussion bingo.
If gender parity comes up for discussion in someone's personal space and you a) feel defensive, b) use that feeling to defend your reading choices when they were never the topic at hand, and c) these are your go-to defenses? Just sit your butt down, bro, because you are showing your ass across the internet. I felt like telling these men they were ignoring years of social and cultural conditioning, their own privileges, the bias and sexism inherent in traditional publishing that's so insidious you simply stop seeing it (do they think Jim Hines was modeling book covers just to be funny? Please.). Thankfully, other people came and did that for me while I was off fuming in the corner and convincing myself I didn't need a 101 debate with whiny dudebros. Aidan's response, Stina's commentary, and some folks later in the thread make it worth wading through the muck at the beginning, though.
A few days after Aidan's post, John H. Stevens posted a lovely essay,
Some Personal Reflections On Diversity and Fantastic Literature
and I wanted to jump up and down in glee.
If I maintained that "just good stories" were all I was looking for in fiction I would never venture far from the commercial center of SF and fantasy. [....] Naturalization of the process by which we look for stories is an act of arrogance. It presumes that a reader has a privileged position from which they can easily see the field of literature laid out before them. Stories do not come in plain brown wrappers like some generic commodity (well, not yet at least). Sometimes we find stories by accident, but most of the time someone has put one before us. The field of literature is not some Edenic grove of wonders; it is a tangled forest with some clear paths. Walking along those paths we are offered many treats, but the best stuff of often found by cutting through the thorny underbrush, by making one's own path through the endless woods and making new paths, new invitations to explore.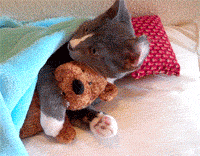 ➝
This photoset featuring Simon Amstell
discussing all the pitfalls of gender essentialism in regards to young children is brilliant; it makes me want to see the whole show.
➝
The Giver is becoming a movie
. Thank the stars for the tenacity of Jeff Bridges. I LOVE YOU, JEFF BRIDGES.
➝
There's going to be a movie version of Daughter of Smoke and Bone
? I will go see this just for Karou and Zuzana. *________* Well, and Karou's hair. Come on.
➝ I'm closing with
Jennifer Lawrence's pained experience in restaurants
, because as the person who I reblogged this from said in their tags: JLaw is my spirit animal.
---

➝
This post by Stella Duffy
made me really sad, as did the fact that last week several people I respect were RTing it and praising it as "a brilliant explaination of why terms like 'intersectionality' and 'cis' are absolute bullshit". No doubt this is a reflection of my own privilege, but I didn't realise this kind of irrational backlash against the concept of "cisgender" was common until the last couple of weeks. My partner, who is better at online debates than I am,
left the following comment
on Duffy's post:
I don't get the knee-jerk reaction to the word "cis". You are a woman, sure — and so are the women who were born with male bodies. I can look at you collectively and say, "You are women." And then, when relevant, I could ask, "Are you a trans WOMAN or a cis WOMAN?" Unless you think this distinction is completely irrelevant in all contexts, what do you propose I ask? "Are you a trans woman or a woman?" — thus implying "trans women" aren't REALLY women? Or "Are you a trans woman or a non-trans woman" — thus defining you only in negative terms?
The prefix "cis" means "on this side" as opposed to "trans", which means "on the other side". These are actually dictionary meanings that are much older than this specific usage. Their connotations are as neutral as they get. So really, if I want to refer to someone's status as non-trans, but I don't want to exclude trans people, what do you suggest I say? Honest question.
Unfortunately I have yet to see anyone who rejects the term engage with the question honestly.
Backlash against intersectionality is not news to me, but over the past few weeks I was exposed to more of it than I think I'd ever seen before. Some months ago I linked to
an F word piece
that challenged the idea that the concept of intersectionality is elitist, so rather than clumsily paraphrase it I'll just point to it again. I just... I really try my best to remember that things that seem accessible to me aren't necessarily so to other people, and to accept psychological barriers to access as real and valid, because they absolutely are. But "intersectionality" comes from a common term, "intersection", and I just find it hard to understand how people keep dismissing the concept as exclusionary even after it's explained to them in fairly intuitive terms. I can't help but suspect that what they're really saying is, "I resent being expected to care about this, so I will drag my heels and refuse to even have an intellectually honest discussion". Commenter Mary Macfarlane
puts it perfectly at Duffy's blog
:
I understand that the word "intersectionality" is off-putting to some people, although I think the concept ("I have different experiences to you, and face specific different challenges: please listen to my account of what is important and what hurts me") is really very simple and exactly what Moore was asking for in her original piece. But how can you think that the alienation caused by the word "intersectionality" matters but the alienation caused by "I don't believe in the word transphobia" or "they're just men chopping their dicks off" doesn't matter? Don't the people who are alienated by that matter just as much?
This is the heart of the matter, and as long as people keep dancing around these questions I don't think we'll get anywhere. Your discomfort doesn't matter more than other people's. It's as simple as that.
Also, don't get me started on the fact that Duffy uses what just might be my least favourite political argument ever: "all this in-fighting is distracting us from what REALLY matters, so let us all stop and focus on the actual enemy, aka the right". I make no secret of the fact that I'm a very left-wing person and that I disagree with right-wing politicians on almost every issue that is important to me; all the same, it strikes me as incredibly simplistic to pretend that the world can be neatly divided into two opposite camps. The idea that there's a "real" enemy and a "real" fight we should be putting ahead of everything else implies that only certain political issues are truly worthy of people's energy, and who gets to decide what they are?
➝ For some context on these debates, you can read
this post by Cheryl Morgan
,
Laurie Penny's excellent post 'On Feminist, Transphobia and Free Speech'
, or
John Tatlock's piece at The Quietus
. Laurie Penny's post actually confirmed a suspicion of mine:
The word that annoys these so-called feminists most is 'cis', or 'cissexual'. This is a term coined in recent years to refer to people who are not transsexual. The response is instant and vicious: "we're not cissexual, we're normal - we don't want to be associated with you freaks!" Funnily enough, that's just the kind of pissing and whining that a lot of straight people came out with when the term 'heterosexual' first began to be used as an antonym of 'homosexual.' Don't call us 'heterosexuals', they said - we're normal, and you don't belong.
I do think we could have interesting discussion about whether the creation of an opposite term is enough to challenge the status of "cisgender" or "hetereosexual" as unmarked categories - in short, if the words alone will encourage people to not think of them as "normal" or the default, but rather as one end of a continuum. When
I reviewed Hanne Blank's Straight
, I noted that Blank and Julia Serano seemed to have opposite stances on this, and I said that I could see both of their points. I don't think this is necessarily a simple question, but these potential interesting conversations are certainly
not
what I've been seeing around the term "cis" lately. I'll finish with a quote from the piece at The Quietus:
Being concerned for everyone's welfare isn't a barrier to a just society, it's a necessity for a just society. And to call out people for saying the things Moore and Burchill have been saying isn't trivial leftist internecine warfare. Claiming to be the most working class, or the most feminist, or the most working class feminist does not turn cruelty into kindness, nor stupidity into insight. Abuse of people simply for what they are rather than what they do has no place on any side I'll ever be on.
---
➝
Your weekly dose of less usual cuteness.
Baby tapir!
➝
This gif set of Catherine Tate talking about female stand-up comedians
is relevant to my life right now, as I just had a veeeeeeeeeeery frustrating conversation on this subject.
➝ Sarah Rees Brennan's
'Thorin DreamboatShield: An Unexpected Hotness of Dwarfs'
is my favourite Hobbit parody:
'OLD BILBO: Frodo, my lad, I know you think I told you the story of my adventures, but actually, there's quite a bit more to it than that…
FRODO: That's amazing, Bilbo!
OLD BILBO: You might have formerly thought my adventures would make a rather short book. In fact, it was more like three quite substantial movies.
FRODO: … For real?
OLD BILBO: You just shut your face. I have four words for you, young hobbit: Breaking Dawn Part Two. Now sit down and listen.
OLD BILBO: … Anyway it's entirely possible the audience will go to see movie three and after the opening credits there will just be a giant 'PSYCH' onscreen'
One of many proofs that women
can be quite funny
actually.
➝
14 wonderful words with no English equivalent
. I especially like 'Tartle'. (via
bookshelvesofdoom
)
➝ 'Alan Watts: What if money was no object?
is inspiring and contains a very nice sentiment
, but perhaps exhibits rather an idealistic viewpoint. One of the main things I take issue with is these lines about turning what you love into a financially supportive career:
'You'll eventually become a master of it. The only way to become a master of something is to be really 'with it'. And then you'll be able to get a good fee for whatever it is.'
There are a couple of naive assumptions in that statement. The comic first assumes that the world is a meritocracy — I think a lot of societal groups are very aware that often it ain't. And it ignores that many people become if not a master, then a person with great status (which leads to them being able to charge any fee for their work) without being very good at what they do. I have issues with other bits of the comic too, but I'll feel like I am punching kittens if I go on for too long.
It's important to work for what you desire and it is easy to get sucked into letting your desires get pushed out, but I don't think encouraging people to pretend that money and maybe most importantly a company sponsored health care/pension scheme don't matter is really a viable solution. We have to live and work within the limitations of the real world, unless we are very lucky/independently wealthy. And I feel pretty comfortable saying that in a world where a lot of creative people have day jobs. The comic does provide a nice way to say 'hey, wake up, your dreams are important' though, just maybe it's advice is not so practically applicable.