helloladies posting in

ladybusiness
After the glorious launch of Lady Business in 2011 we thought nothing would ever keep us from posting long, long...looooong posts about
everything
media related.
We were wrong.
In 2011, various education systems and the universe in general tried to eat us (and sometimes succeeded). In 2012 we emerge, a little bruised, a little more in need of cats to cuddle, but determined to consume
all the media
. This post heralds the return of the Lady Business team to
serious
business. Forget all that work and education stuff. Move out of the way, Life Obligations! We have books to read and television to watch the hell out of.
In 2011, we operated on a Monday-Wednesday-Friday system of shared posting. In 2012, we will instead use an elaborate and high-tech google document calendar to plot our movements. What this means for us: less structure and pressure! We will no longer be restricted to specific days and set schedules! What this means for everyone else: who knows who you'll hear from during the week?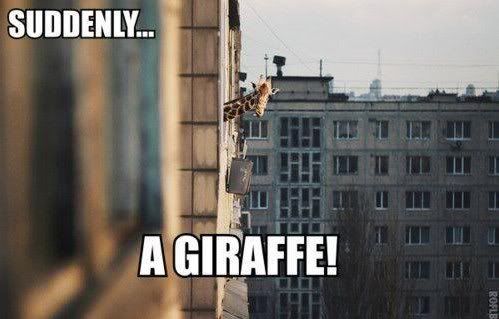 It's a lady grab bag, full of potential for several posts a week when someone out there is, inevitably, Wrong on the Internet.
We've missed being gabby on the Internet and have been busy making plans for posts that we really want to share. Next week

renay
will begin the New Year by explaining a new reading project she's undertaking in 2012. After that we hope to have posts galore: co-reviews (a whole bunch of awesome people have agreed to collaborate with us), tri-reviews (yes! something we promised a year ago will finally come to fruition!), theme weeks and essays. We have so. many. docs. and so little time, but we're ready for the adventure. Onwards, to 2012!